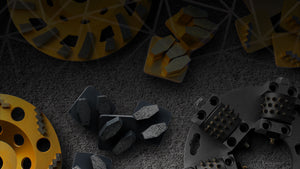 FOR MEGA SMART CONTRACTORS
Welcome to MegaDiamond Tools
We are passionate about concrete and the tools used to cut, grind and polish it. We want only the best-quality products and sales experience for our customers, and we're always looking for more to add to our range. This is why we created MDT; we stock everything that you need to complete your job. With only the very best products, fast delivery, and knowledge of how they work to back them up.
Mega Lock Pro
Great selection of diamonds for every job. Available and ready to dispatch
Shop Mega Lock Pro
Order Online
Deliver Nationwide
Mega Diamond Tools is the smart choice for the concrete industry.
Order Now
We know how important it is to have gear that doesn't let you down.